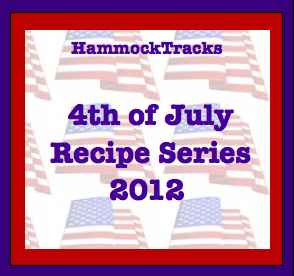 I love burgers, big ones, small ones, hot ones, cold ones, bacon ones, cheesy ones, oooo I love burgers.
Every time we go out to eat I am always looking for the burger on the menu. Sad but true even fine dining I want burgers lol. But I have changed my ways I tell you I only look for creativity only … NOT!!!! I can't help it the burger always calls my name. And burgers are so so so easy to make and you can put 10000000 twists on the classic burger and make is something more special than it already is. So for one of my favorites please see below … and above
All you need.
Oh and for the onion mix you will need.
Melt your butter.
Add onions.
Toss is around.
Add brown sugar.
Yummy already.
Cook till nice and browned.
For your delicious burger.
Season ground beef with garlic.
Seasoned salt.
Add tabasco.
Mash it all up.
Add pepper.
Roll into a nice big ball.
Wrap one strip of bacon around the ball.
Then another across.
Now toss onto the grill or griddle.
Smoosh them down. Let them cook to your liking.
Meanwhile on the other side of the ranch……
Butter your buns.
Grill on pan for about 3 minutes or until they are nice and golden brown.
When the burger is almost done, top with a slice of colby cheese or whatever you prefer.
Oh mama!!!
Top with caramelized onions.
Toss in your bun … and weep.
My Delish Burger adapted from Madam. ~ Ingredients
Makes 2 "HEALTHY" burgers (not to be confused with good for your healthy)
~ Prep time: 10 mins, Cook time: 30 mins
1 lb ground beef
2 hamburger buns
4 slices bacon
2 slices colby jack cheese (Or whatever you prefer)
1 tablespoon tabasco
1 teaspoon salt
1 teaspoon black pepper
2 teaspoons garlic powder
1/2 medium onion, sliced
2 tablespoons butter
1 heaping tablespoon brown sugar
Prep Instructions ~
Combine meat with all seasoning ingredients.
Fold and form into 2 to 3  patties/balls.
Wrap one piece of bacon around hamburger, pulling slightly to keep taut. Smooth to secure seam.
Repeat with other piece of bacon, ending seam in the same place.
Refrigerate for 20 to 30 minutes to firm.
Heat up grill or skillet.
Place patties, bacon seam side down in skillet.
Press gently on each patty to flatten as much as you can without squeezing meat out of the edges.
Cook for about 10 to 15 minutes on each side or until bacon is cooked to your liking.
Top with cheese for the last 2 minutes of cooking.
For the caramelized onions – melt 2 tablespoon of butter in a frying pan.
Add sliced onions.
Cook for about 2 minutes until glossy and almost transparent.
Add brown sugar.
Cook for another minute or 2.
Butter your buns on one side.
Toss on the grill on in a clean skillet and toast for about 2 minutes.
Assemble burger -
Toss burger on bun and top with the caramelized onions.
You can add any condiments you like.
Now trust me you might just want to eat this as is because the flavor is nothing short of amazing. This is THE burger or Zee Burger
Enjoy! Oh and not to forget this is part of my July 4th series so stay tuned for the rest of the series .. .please see links below … thank you!!!
Love,
TZ xoxo